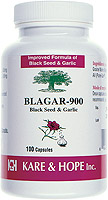 Blagar 900 Our immune system is constantly being challenged. It is important to support it with energy, rest, good food and good supplements.
Garlic and black seed is a great supplement. Garlic has been used for many centuries in Europe and has been used to cure many diseases, garlic plays a special role in supporting the immune system.
It enhances the line of defence to ward off diseases. When taken with black seed, it increases the enhancing effect on the immune system.

Suggested Uses:

1-Reduces high Blood Pressure and blood cholesterol levels.
2-Infections Including Candida.
3-Anticancer.
4-A digestive tonic.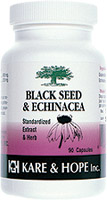 Black Seed & Echinacea is a beautiful Gift from the plant world. It is one of the herbs that helped introduce the world to herbal medicine. It was the "cure all" for native North America from snake bites to cold and flu. Echinacea has achieved recognition due to its ability to enhance the bodies natural system.

It has been found to increase healthy white blood cells that helps to flush waste from the lymphatic system which is crucial to the health of the immune system. Black seed has also been proven to stimulate and stabilize the immune system. It also helps equalize the effects of Echinacea on the immune system allowing Echinacea, in this combination to be taken longer.

Suggested Uses:

1-Infections.
2-Wound Healing.
3-Blood poisoning.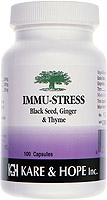 Immu Stress Ginger and Thyme in this formula can help alleviate anxiety and stress. They are herbs that calm and nourish the nervous system. A recent study was done in Panama city, Florida where they were observing the effects of ginger and thyme. Ginger and thyme showed the ability to reduce anxiety and produce a tranquil effect within the body. Ginger usually has a stimulating effect on the body and can sooth the effects of motion sickness. Ginger is also known to be a thromboxane agonist which helps block anxiety receptors. Thyme has an antimicrobial effect and antiviral effect. Two wonderful and safe herbs to help us through our stressful days.

Suggested Uses:

1-Alleviates stress.
2-Reduces negative emotions which boosts immune system.
3- Helps quit smoking and alcohol by minimizing withdrawal symptoms.
4-Increases sperm count and motility.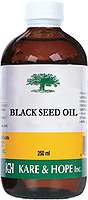 Black Seed Oil Nigella Sativa commonly known as black seed. This mild aromatic herb is indigenous to the Middle East where it has been used as a traditional remedy for over 2000 years. It was used so extensively that it became known as the seed of blessing "Habbatul Barakah".

Black seed is commonly used for bronchial asthma, bronchitis, and ailments of the respiratory tract. It is also reduces inflammation, corrects digestive disturbances and constipation, and fights worms of the digestive tract. It also helps to improve both kidney and liver functions, getting rid of kidney stones and detoxifying the liver.

Suggested Uses:

Allergic Diseases for i.e.:
1-Bronchial Asthma and Hay fever.
2-Infections including Parasitic Infestations.
3-Cancer and in conjunction with cancer chemotherapy.
4-Autoimmune Diseases like Multiple Sclerosis.
5-Constipation.